---
Popular Occasions to Use Personalized Stationary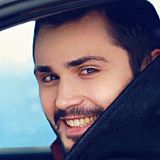 Posted By Jackie K.
---
On certain holidays and special occasions such as birthdays, religious events, anniversaries, graduations, or retirement celebrations, you can opt for using personalized stationary to send special messages to family, friends, and co-workers to let them know just how much you care. Personalized stationary makes a statement beyond just the words that you say in the letter. It also includes the envelopes you seal them in, the decorative postage stamps, and cute stickers that you stick on before mailing them.

Personalized stationary lets others know your personality, tastes, and so much more. Taking the time to personalize a message to friends, colleagues and family versus buying one lets those individuals know that they are very special to you. No matter what you want to say to someone, it can be much more meaningful when using personalized stationary as a beautiful backdrop for those pearls of wisdom that you wish to pass to others.

Are you one of those people who write winter holiday newsletters to the family every year? You might want to use personalized stationary to liven it up for those receiving them. Such family letters can be a treat for the eyes, and become keepsakes when written or typed on holiday personalized stationary. Send those Christmas and other winter holiday newsletters to your relatives and inform them on how you are doing with your own personal beautiful touch.

Mother's Day will be here in May and many are considering using personalized stationary to create a loving and special gift for a woman that means the world to you. Express how thankful you are of your mother in a heartfelt letter on personalized stationary that she won't see anywhere else. Thank her for bringing you into this world, for teaching you all that she has, and for all of the sacrifices she has made for you that have meant so much to you in your life. This is a gift from your heart to hers to be treasured forever.

Seniors graduating from high school with many hopes and dreams would appreciate receiving a special message from you to mark this milestone achievement in their lives. Give the message that you send them an extra sparkle with the use of personalized stationary made just for commemorating this popular occasion.

Many impending birth announcements and baby shower invitations made using personalized stationary featuring babies and baby accessories on them end up in family albums as cherished keepsakes. Congratulate new parents on the arrival of their precious bundle of joy with a note from you inscribed on baby-themed personalized stationary.

If you are a guy who struggles with what gift to get your sweetheart on Valentine's Day or in celebration of your wedding anniversary, make the occasion even more special to her by buying a complete set of beautifully designed stationary for her. Open the package and write, "I love you" or another personal message, on the first page, or inside the box cover, before wrapping it up and giving it to her.

Including a special message with your wedding gift to the bride and groom, is a popular occasion for using personalized wedding stationary. Your gift will stand out from other gifts, because of the personal message that you send them. Many wedding related stationary items exist for use in making memorable wedding announcements, invitations, reception details, thank you cards, and so forth.

Losing a loved one is never easy. People who have just experienced the loss of a family member are often in a state of shock and disbelief. They may be unaware of the people around them and the words of comfort they try to offer to them, as they begin the grieving process. Writing a note or letter of sympathy, comfort, and hope on personalized stationary allows them to read your thoughts and loving concerns now, and to keep them to look at later when the rawness of this sad reality of life wanes. Sending messages on personalized stationary for remembering and honoring loved ones on the anniversaries of their passing, to those who loved and will miss them the most, is a touching gesture from you to the people that you care most about.

You can use personalized stationary even when just sending a note to say hi to a friend. They will certainly enjoy getting such personalized letters from you. You can turn any occasion into a popular reason to send special messages on personalized stationary from you to the people in your life that matter to you the most. Stock up on different styles of personalized stationary to send special messages to others on the occasions that you want to send messages out to others on.
Join Our Community!
Like what you see? Get a FREE account and start posting, sharing, and discovering more!